Drug Awareness & Prevention: TOBACCO
​(4)4.1 Identify the effects of drugs and other substances on various body systems.
​(4)4.3 Discuss how decisions regarding substance use and abuse have consequences for self and others.

Step 1:
Listen to the audio as you read the article "Smoking Stinks". Click on the link to start.​

Step 2:




Watch the videos on the affects of smoking.​

Step 3:




Take notes for your presentation.
MISUSE OF ALCOHOL DAMAGES YOUR BODY​
Powered by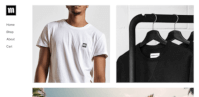 Create your own unique website with customizable templates.