Fourth Grade curriculum challenges you to analyze the founding of Nevada. From reviewing the first residents of the State of Nevada to the challenge of early settlements, you will critically reflect on the decisions of early Settlers. How do their actions reflect our state today and the future you will create?
History

Recording the past for the better of the future.

Geography

Features of an area - landforms, natural resources, population, sources of water

Economics

The study of locating supplies and meeting the demand for those resources

Civics

Defining citizenship and the role of legislation
Powered by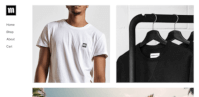 Create your own unique website with customizable templates.