​Human Body Systems
The Skeletal System
Did you know that human babies are born with more bones than an adult? Human babies have more than 270 bones. Human adults have 206 bones. What's the reason for the difference? Many baby bones fuse together as they develop and grow to become one single bone. Here's another fun fact: your skeleton comprises 30-40% of your body weight.

The skeletal system provides the shape and form of our body. It protects our internal organs and allows body movement, The skeletal system includes: bones, cartilage, joints, ligaments, and tendons.
Powered by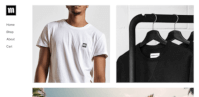 Create your own unique website with customizable templates.