The Scientific Method
All scientists use the same process to learn about the world around them.

​ This process is called the scientific method

.

The scientific method is a process, a series of steps that need to be followed in order.


Watch the video and review the lyrics below. What are the steps?

You need to know A-S-I-T-C-I-S!
A - ask a question
S - state your hypothesis
I - identify your variables (experiment)
T - test your hypothesis (experiment)
C - collect data
I - interpret/organize data (analyze)
S - state your conclusion (report)
Powered by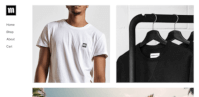 Create your own unique website with customizable templates.