SCIENCE FAIR EXPERIMENT
---

​Step #1: Purpose - Select a Project
An experiment includes a question - something you want to answer. The question should be something that can be tested over and over. Your question must also be something measurable.

Due Date: March 14

Create an experiment question that is testable and measurable.
---
Step #2: Identifying Variables

There are three types of variables that need to be identified in our experiment:

dependent variable
independent variable
control variable

What are the variables involved in your experiment?

Due Date: March 15

Identify the variables for your project. Write them on page 14 of your Science Experiment notebook.
---
Step #3: Research
A good scientist does their homework. If you are researching hummingbirds, what qualities do they possess? What do they eat? How fast do they fly? Knowing about the subject of your experiment, helps you make good observations.


​Due Date: March 17
​
Conduct research on your subject. You need a minimum of 3 sources. Write your information AND source information on pages 19-22 of your Science Experiment notebook.
---
Step #4: Hypothesis

Scientists have to write a If/Then statement. This is what you will be testing.

Due Date: March 20

Write your hypothesis on page 25 of your Science Experiment notebook.
---
Step #5: Plan your Experiment

Now you are ready to create the steps of your experiment. You need to:

list the materials you need
review your variables (see page 14)
plan the steps of your experiment (step by step)

Due Date: March 21

Plan your experiment on pages 28-30 of your Science Experiment notebook, including: materials need, procedure check (using page 14), and plan your procedure.
---
Step #6: Conduct Experiment, Make Observations, and Collect Data

To prove or disprove an experiment, a scientist needs to complete and experiment over and over. The scientist needs to measure their data, record their data, and record observations (using pictures , drawings, etc). You will need to complete a minimum of three trials of your data.

Due Date: March 27

Complete your procedure from step 5 several times. Record your data and observations on page 36 of your Science Experiment notebook.
---
Step #7: Analysis

How will you display your data? There are 3 types of graphs below. Watch the video on types of graphs and determine which one

For Line Graphs and Bar Graphs, be sure to do the following:

Column 1 - independent variable
Column 2 - dependent variable

Due Date: March 29

Use GoogleSheets to create a graph of your data. Use the video to help you create and share with your teacher. You will need to print for your display.
---
Step #8: Conclusion

Your research is complete. YEAH! Was your hypothesis accurate? You will need to record the outcome of your data.

Due Date: March 31
Complete page 55 in your Science Experiment notebook using the ideas on page 54 and sample on page 55.


---
Step #9: Report

To be sure your research is received positively, a scientist needs to write up their findings in a professional manner. Use GoogleDocs to create a document for each step of the process.

Due Date: April 3Create a professional looking GoogleDoc of the following pages:

Background information: pgs. 19-23
Experiment procedure: page 30
Variables: page 29
Material List: page 28
Print graph from GoogleSheets
Conclusion: page 55
Bibliography using sources on pages 19-23
---
Step #10: Display Board

Your display board shows all your hard work to your fellow students and teachers. Take time and make it as neat, colorful, and eye-catching as possible. Make sure each section has a heading (see illustration) and each part of your report is secured.

Due Date: April 5

Use the checklist on page 60 to make sure that your report has all the required items.
---
Powered by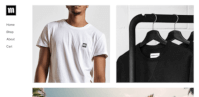 Create your own unique website with customizable templates.