​Social Studies Objectives:

​

Describe the lifestyles of Nevada's Native American cultures (

H1.4.3)

​

Discuss the interactions of pioneers with the Great Basin Indians (

H1.4.4)

Listening Speaking Objectives:

Report on a topic or text in an organized manner, using appropriate facts and relevant, descriptive details to support main ideas or themes; speak clearly at an understandable pace. (SL4.4)

Writing Objectives:

Write informative/explanatory texts to examine a topic and convey ideas and information clearly. (W4.2)

With guidance, develop and strengthen writing as needed by planning, revising, and editing. (W4.5)

Use technology, including the Internet, to produce and publish writing as well as to interact and collaborate with others; demonstrate sufficient command of keyboarding skills to type a minimum of one page in a single sitting.(W4.6)

Conduct short research projects that build knowledge through investigation of different aspects of a topic.(W4.7)

Gather information from print and digital sources; take notes, categorize information, and provide a list of sources. (W4.8)
Helpful Research Resources
Most of the Native American Tribes that lived in Nevada were apart of the group known as The Great Basin Tribes. They included: The ​Paiute Tribe, Shoshone Tribe, Washoe Tribe, and Ute Tribe, among others.
Do not forget to cite your sources! Use the poster below to help you.
Powered by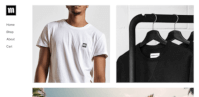 Create your own unique website with customizable templates.