King Tut and Egyptian Mummies
DAY 1:
Read:
"King Tut's Kingdom"
Color Comprehension:
Underline 2 interesting facts in GREEN
Circle unknown words in RED
Box important dates/years in BLUE
After Reading:
​Write a question that you have about King Tut.
Sarcophagus Book:
Write a summary of what you learned about King Tut under,
"Who Was King Tut?"
Powered by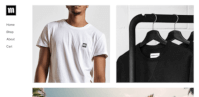 Create your own unique website with customizable templates.