​​Civil Rights Movement and Famous Black American Research Paper
Objectives:

W.4.2 Write informative/explanatory texts to examine a topic and clearly.
W.4.2.A Introduce a topic clearly and group related information in paragraphs and sections; include formatting (e.g., headings), illustrations, and multimedia when useful
W.4.2.B Develop the topic with facts, definitions, details, quotations, and examples
W.4.2.C Link ideas within categories of information using words and phrases
W.4.2.D Use precise language and domain-specific vocabulary to about or explain the topic.
W.4.2.E Provide a concluding statement related to the information or explanation presented.
W.4.7 Conduct short research projects that build knowledge through investigation of different aspects of a topic.
The Assignment
---
Step One: Brainstorming
---
Step Two: Planning
---
Step Three: Research
Conduct research and fill out the following sections for you lap book:

​A Closer Look-The Early Years
Accomplishments
Interesting Facts
​Direct Quotes
​Resources
When all your lap book pieces are done, you will use the information to write essay.

** We will do Dr. Martin Luther King together and you will do the person of your choice ob your own.**
Famous Black Americans
---
Step Four: Writing
| | |
| --- | --- |
| | Once you have completed all your research, filled out your outline, then you should start writing your first draft of your paper. Remember to skip lines so you have room to revise and edit. |
---
Step Five: Revising
| | |
| --- | --- |
| Once your first draft is complete, it is time to make revision to make it better. | |
Powered by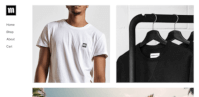 Create your own unique website with customizable templates.