​DARE to DREAM
​Coretta Scott King and The Civil Rights Movement
Focus Question of the Day

\As you read each chapter, you will be given a focus question. As you read, keep this question in mind. Look for evidence from the text to help you answer the question.

What hardships did Coretta Scott King have to overcome as a child?
TO DO LIST:
Write a prediction for pages 16-30
​​Read 16-30
Answer question of the day
Write chapter summaries

Language

day 2
​Famous Black American Project:

​A Closer Look-The Early Years
Accomplishments
Interesting Facts
Powered by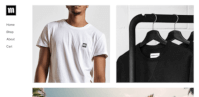 Create your own unique website with customizable templates.