STUDYING BIOMES
Biomes are very large ecological areas on the earth's surface, with fauna and flora (animals and plants) adapting to their environment. Biomes are often defined by abiotic (nonliving) factors such as climate, relief, geology, soils and vegetation. If you take a closer look, you will notice that plants or animals in any of the biomes have special adaptations that make it possible for them to exist in that area.
​Watch the StudyJams video for more information.
Powered by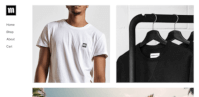 Create your own unique website with customizable templates.