BIOMES PROJECT
Become an expert on your assigned biome: coral reefs, tropical rainforest, desert, tundra, grasslands, temperate deciduous forest, and wetlands. Use your research to:
Research an assigned biome. Document your findings on your Research Sheet.
Create an informational essay describing


the location,

wildlife,

vegetation,

temperatures,

landforms,

interesting facts.

Include headers, images/illustrations, and captions within your essay

Create a model (chart, poster, or 3D example) to describe the movement of matter among plants, animals, decomposers, and the environment.
Present a summary of your Biome to the class using your model (SL 4.2)
Powered by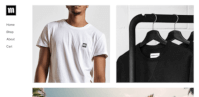 Create your own unique website with customizable templates.