Nutrition and Physical Fitness
When you grow up in a distinctive culture, it influences your lifestyle, your belief system — and perhaps most enjoyably, your diet. You might have a soft spot for mama's marinara, an aunt's curry and chapatis, dad's barbecue ribs or grandmother's holiday tamales.





Enjoy your culture and the foods that make it special, but look for ways to tweak diet traditions to make them more healthful. The American Academy of Family Physicians and American Cancer Society suggest you reduce your risks for chronic disease by eating more fruits and vegetables, avoiding high-fat and sugary foods, and cutting back on processed foods and red meat.
Assignment
Click on each flag below , read and take notes on the healthy habits from these countries.

Watch the videos to learn more about foods from different countries.
Create a 1 page document (online or paper/pencil) that describes a healthy food habit from each of the countries below and the unique foods discussed in the videoes.
| | | |
| --- | --- | --- |
| ​Rice is used by many cultures. Enjoy the read aloud of Everybody Eat Rice by Norah Dooley to learn more about rice. | Watch, Ganesha's Sweet Tooth by Sanjay Patel and Emily Haynes to learn about Indian cuisine. What is laddoo made of? | Watch the read aloud of Bee-Bim Bop by Linda Sue Park to learn about one of the staples of Korean cuisine. What is Bee-Bim Bop? ​ |
Powered by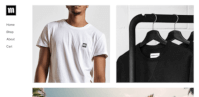 Create your own unique website with customizable templates.